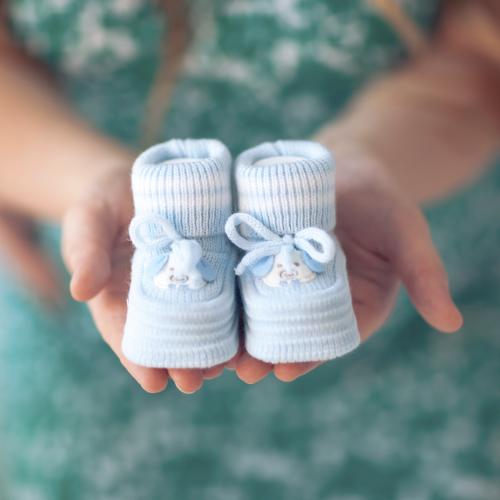 Loss Support
The sudden, unexpected death of a child is one of life's most traumatic events. It is an event that will never be forgotten, which brings great sorrow, and that will change the parents' lives forever.
The sudden and unexpected nature of these deaths results in a tragedy for which no one can truly prepare. The Baby 1st Network provides bereavement support services through volunteer contacts throughout the state that are there to offer encouragement and hope through this difficult time. We also provide referral resources and have a library of grief materials that we will send families free of charge. Learn more by exploring the pages below.
Resources Related to Black Grief
COVID-19 is disproportionately killing the Black community.
Disproportionate death in the Black community—whether from COVID-19, infant mortality, or police violence—is one of the most alarming consequences of institutional racism. The tragedy is not only the loss of lives, says public health expert Stacy Scott, PhD, MPA. The tragedy is also in the grief and trauma these deaths bring to family, friends, and community. In other words, African Americans not only disproportionately face death; they also must deal with an insurmountable amount of grief and mourning. Below are links and references to Baby 1st Network webinars, blogs and recommended resources:  
The Collective Repast: Grieve, Fellowship, Celebrate, Heal -- A Virtual Conversation with Dr. Stacy Scott and Friends (Part 1)
Boyden, J. Y., Kavanaugh, K., Issel, L. M., Eldeirawi, K., & Meert, K. L. (2014). Experiences of african american parents following perinatal or pediatric death: a literature review. Death studies
Rosenblatt, Paul C., Wallace, Beverly R, African American Grief,  (2005).  New York,  NY: Taylor & Francis Group
Walker-Barnes, Chanequa, Too Heavy A Yoke: Black Women and the burden of strength, Eugene, Cascades Books (2014)