News
October is SIDS Awareness Month - Mini-Grants Available!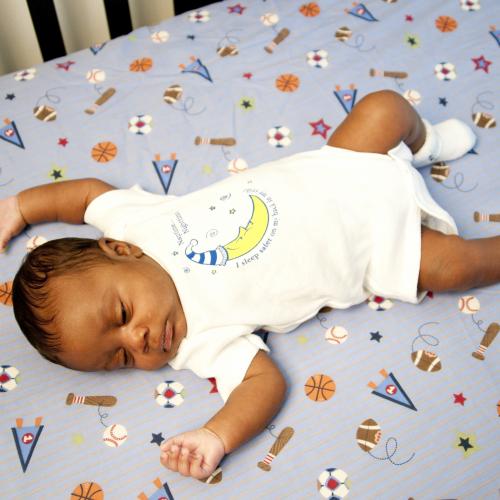 Aug 10, 2017
October is SIDS Awareness Month. To assist your organization with your programming needs, The Baby 1st Network is pleased to announce that we will once again be offering the opportunity to apply for our Infant Safe Sleep Mini-Grant Program. We created this program to provide up to $500 in funding to neighborhood and community groups for outreach projects to reduce the risk of SIDS and other sleep-related causes of infant death in the state of Ohio. The purpose of the mini-grant program is to increase community participation in sharing the infant safe sleep message throughout the state in an effort to reduce sleep related infant deaths.
We encourage you to apply for this funding opportunity. The program guidelines and application can be found here and the deadline to apply is Wednesday, September 13, 2017. Feel free to share this application with others who you feel may be interested in this grant opportunity.
We've added a new feature to our mini-grant proposal process. The Technical Assistance Conference Call is an opportunity for any prospective applicant to ask questions about the grant's requirements and/or guidelines. To participate in the one-hour call, at 7 pm, Thursday, August 31: dial 1 408 638 0968 (US Toll) or 1 646 558 8656 (US Toll). Meeting ID: 670 496 178.
If you have any questions, please contact Dr. Stacy Scott, Program Manager, at (419) 490-5993 or via email at stacy.scott@baby1stnetwork.org.
This program is made possible through the longstanding, continuous support from seven families who hold annual fundraising events in memory of their babies. The Baby 1st Network appreciates and recognizes these families and their events: Annual Nolan P. Fisher Golf Outing, Annual Corbin Hastings Memorial Day Ride/Run, Annual Laura Elizabeth Pease Memorial Golf Outing, Annual Brianna Dawn Tully Memorial Golf Outing, Annual SIDS Golf Benefit, Annual Justin Prestage Golf Outing and Auction and the Annual Grant's SIDS 5k Run/Walk.