News
October is SIDS Awareness Month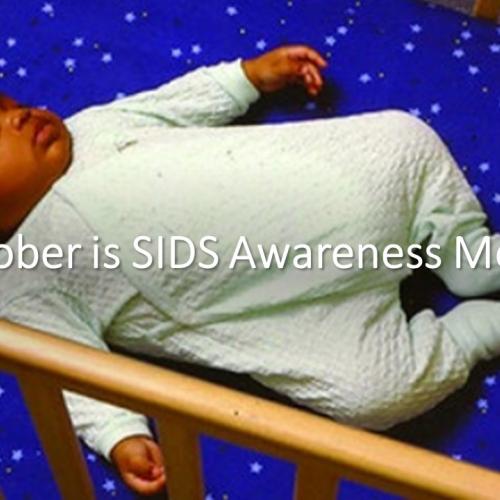 Oct 01, 2020
A safe sleep environment can help reduce the risk of SIDS and other sleep-related causes of infant death, like suffocation. To help raise awareness about safe infant sleep, the Safe to Sleep® campaign (formerly the Back to Sleep campaign) has developed the #SafeSleepSnap Digital Toolkit, which offers guidance and resources for organizations to plan their SIDS Awareness Month activities, including:
Sample social media posts, emails, and language to handle unsafe sleep images
A before-you-post checklist
Weekly themes
Graphics and photos
Flyers with and without placeholders for logos
Guidance to caregivers for taking their #SafeSleepSnap photos
The Safe to Sleep® campaign, also available in Spanish, provides a number of other resources (many of which can be ordered for free) to help with education and outreach efforts this month and throughout the year, including:
An Interactive Safe Sleep Environment Tool caregivers can explore to help them learn how to create a safe sleep environment for baby in the home.
Videos, such as Breastfeed Your Baby to Reduce the Risk of SIDS with an accompanying handout that helps explain the information in the videos.
Fact sheets, such as What Does a Safe Sleep Environment Look Like? and other downloadable materials for caregivers, including handouts, brochures and door hangers. Many of these are tailored for specific communities, including African American, American Indian/Alaska Native and Spanish-speaking communities.
The Healthy Native Babies Project toolkit and guides, which includes videos, handouts and training for the American Indian/Alaska Native communities.
The American Academy of Pediatrics also provides information on infant sleep and recommendations for caregivers, including How to Keep Your Sleeping Baby Safe that explains their policy statement, a checklist of items for making a baby's room safe, why "back is best" for an infant's sleep position, and other information.