News
New Information and Research Regarding Stillbirths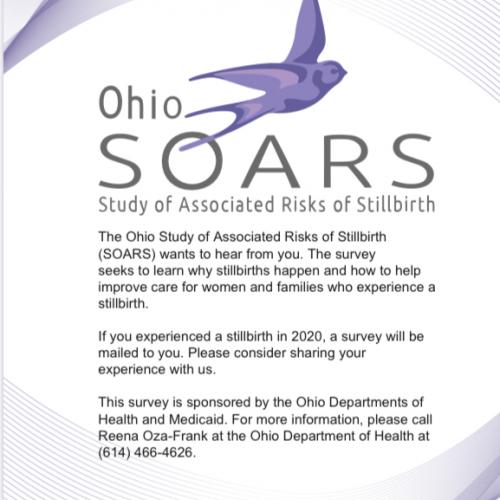 Apr 21, 2020
The Ohio Study of Associated Risks of Stillbirth (SOARS) wants to hear from you. The survey seeks to learn why stillbirths happen and how to helpimprove care for women and families who experience a stillbirth.
If you experienced a stillbirth in 2020, a survey will be mailed to you. Please consider sharing your experience with us.
This survey is sponsored by the Ohio Departments of Health and Medicaid. For more information, please call Reena Oza-Frank at the Ohio Department of Health at (614) 466-4626.