News
Maternal Depression: First steps families and advocates can take to help mother and babies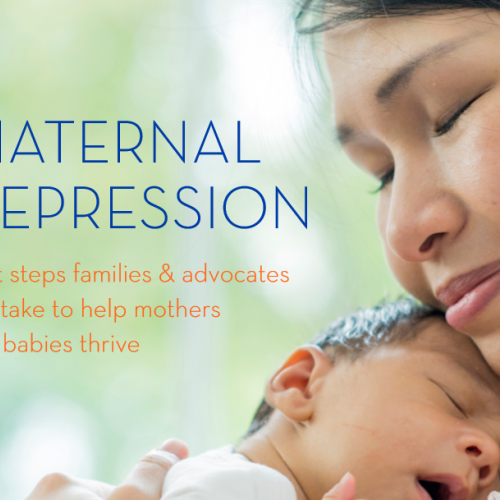 Jan 09, 2019
Every year, thousands of mothers in the United States experience maternal depression. When a mother's mental health suffers, her child's development can be affected.
Helping more mothers, families and family advocates learn about maternal depression and how to leverage opportunities for screening and treatment can improve health outcomes for mothers and children. To help build awareness and inspire conversation, NICHQ (National Institute for Children's Health Quality) has developed a new issue brief: 
Maternal Depression
First steps families and advocates can take to help mothers and babies thrive 
This issue brief will help mothers, families and family advocates understand:
The signs of maternal depression
How a child's health depends on the well-being of their caregiver
The key role a child's pediatrician can play in getting moms the help they need, including information on leveraging Medicaid payment policies
We hope this brief serves as a valuable resource for mothers and families, and all those advocating on behalf of mothers, including community health workers, public health professionals, and those working to connect families with supportive services. 
This brief is the first in a series meant to raise awareness about maternal depression, its affect on maternal and child health, and how to empower families and family advocates.