News
Four Things About Grief That Never Change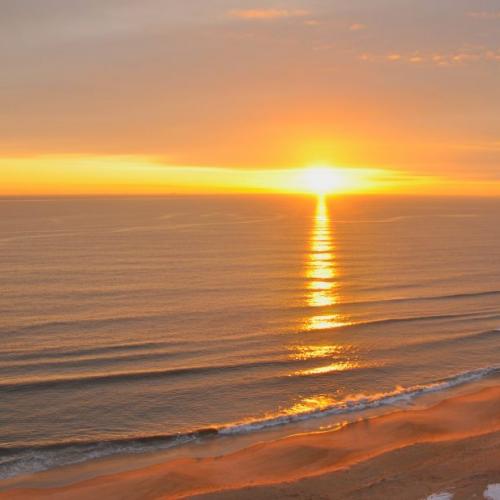 Mar 13, 2019
By Lori Ennis
This year, my son would turn seven… if he'd lived. He died the day after he was born, after years of infertility and adoption failures and a perfectly-perfect and healthy full-term pregnancy.
A rare labor 'fluke'–and my world has not been the same.
I have not been the same.
The years have given me perspective; allowed me to experience joy and contentment in a way that I never dreamed possible in those first days of despair.
But they've also taught me that there are some things about grief that will never, ever change. It's hard for those who have not walked this path to understand, and yet… these are inescapable truths for those of us who have.
Here are four things about grief that never change: 
1. There are always triggers. There will still be triggers.
They come when you least expect them, and they often pack a powerful punch that many can't understand. You may be in the middle of the most benign situation ever, and then… something that takes you right.back. It comes out of nowhere and makes you need to leave the room, gasping for air quickly.
It doesn't matter if you have been missing your loved one for one day or 30 years, life happens, as it should. And, life happening is bound to remind you sometimes of the harsh reality of life NOT happening as well.
2. The intensity of grief doesn't ever completely disappear.
It is often assumed that time allows the raw, gut-wrenching intense pain that accompanies fresh grief to dull some… to not be as heavy and suffocating as it is in those first days. And, to an extent, I believe that to be true.
That said… there are days, even years later, that something will make your heart stop and your body explodes with sobbing you've not had in a while. Recently, I've sadly watched another mother suffer through something very similar to what I did as I watched my son die.  
This time, I watched the happenings without the fog and chemical reaction of shock in my body, and I've had more panic attacks in a week than I have probably had in several years. My choice every day is to pick joy and gratitude and hope–but some days? The sheer intensity of remembrance is just too powerful and needs to be expressed.
3. People become less and less tolerant of your grief.
Again, there's something about time that people think should erase your loss, your emotions, and your heartbreak. Yes, time gives perspective and distance and some relief to the constant in-your-face pain of your loss, but… it doesn't erase your loss.  
It can't erase your scars, and it can't undo what has happened.  
Others have not had to assimilate this trauma in their life as you have, and they just cannot understand how every day of your life since then has been changed and is colored with a different outlook. While their worlds may have been truly affected by your loss… theirs kept spinning.
Yours stopped.  
Related: Secondary Losses: How Long Is Your List?
It may seem odd to them that years and years later, knowing you've been able to pick up the pieces and bravely face your new world, you still expose the wounds of this new, open heart you have. For many, black is black and white is white, and it's hard to understand that for those who grieve?
Black and white exist together in a million different shades.
4. Your grief is part of who you are but does not DEFINE who you are.
This is a hard one for people to understand, even in communities of loss where many have suffered similar tragedies.  There is just no way for someone to experience the trauma and grief associated with the loss of his or her child, or any traumatic loss, for that matter, to be unaffected.  
Loss changes the course of many lives and colors the lens through which every situation forthcoming is looked at.  Every single situation. But that doesn't mean that for the rest of my life, I remain grieving.  
I don't have to be ashamed of being happy or hopeful, just like I don't have to be ashamed of aching for my sons or being sad when I may think of what I miss with them. My losses… my grief… they are part of the fabric of who I am, there's no denying that.
That fabric, though… it has a lot of different colored-threads and patterns, and daily, I show a different part of a beautifully woven cloth.
I choose what I show.
You choose what you show.
Don't give death or social norms or expectations or people's judgments that power.
You define it.
And that never changes.
About Lori Ennis
I'm small, but scrappy! I have a fierce passion for my family, friends and life in general...I'm a military spouse who has battled infertility for over 13 years, as well as the loss of two babies gone too soon. I love to laugh and am grateful for every second I celebrate with the ones I love. You can find me at my blog Lori Does Maryland or on Facebook Lori Mullins Ennis or on The Twitter here Lori M. Ennis