News
The Collective Repast: Grieving During the Holiday -- Friday, December 18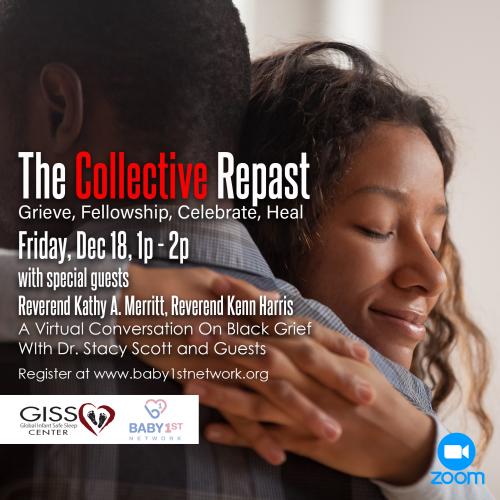 Nov 07, 2020
Join us again in December for The Collective Repast with Dr. Stacy Scott and Reverends Kathy Merritt and Kenn Harris as we continue our conversaion on Black grief.
Topic: Grieving During the Holiday Season
When: Dec 18, 2020 01:00 PM Eastern Time (US and Canada)
Register in advance for this webinar:
https://zoom.us/webinar/register/WN_rTp8wsGTTseBWIDP7qd5sg
After registering, you will receive a confirmation email containing information about joining the webinar.
The Collective Repast Series
In many communities the repast is a tradition, a time family, friends, and close acquaintances sit down for a meal and conversation —not of the death of loved one, but of their life journey and a future full of faith and hope for the living. COVID-19 has denied many of us the opportunity to come together.
It's a conversation with Stacy Scott, Ph.D., MPA and guests where everyday people, public health professionals, academics, and others talk about their observations and experiences in the cycle of grief. Please join Baby 1st Network as we provide a space to grieve, fellowship, celebrate and heal virtually.