News
200+ Attend Jan. 29 OCPIM VIRTUAL TOWN HALL MEETING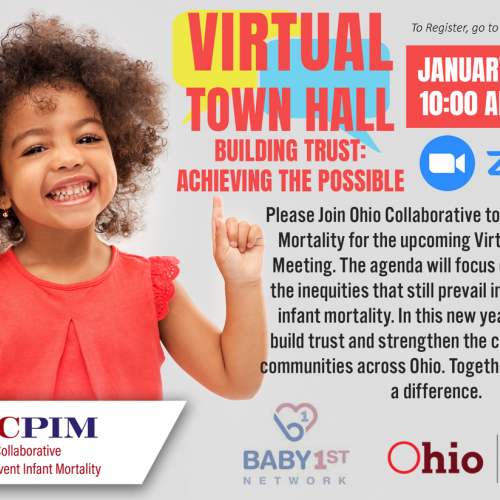 Feb 01, 2021
200+ joined the Jan. 29th OCPIM VIRTUAL TOWN HALL MEETING: Building Trust: Achieving the Possible. If you missed the call or would like to experience it again, Click here for a recording and the PowerPoint Presentations. Watch your email for the upcoming newsletter announcing our next virtual meeting and upcoming regional and state meetings:
We are asking each member to update their membership by completing the OCPIM Membership Application.
Please click here to complete our OCPIM Regional Membership Application!  
Feel free to share this link: https://www.surveymonkey.com/r/2JT7KFH with others who are interested in becoming a coalition member.
Thank you, everyone, for your energy and growing support for this important initiative! We appreciate your commitment and service.
Stacy Scott, Ph.D. and James Greenberg, MD, Co-chairs