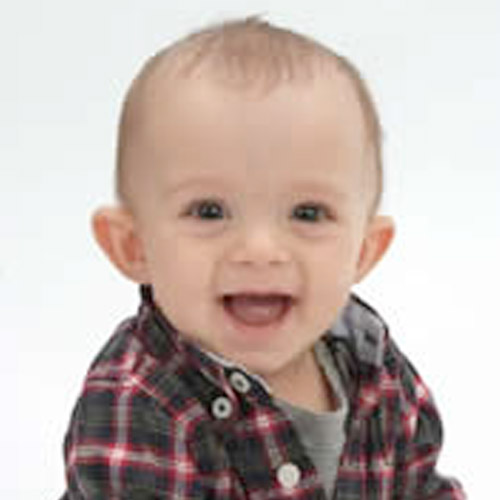 August 18, 2009 - February 27, 2010
Died of SIDS
Our sweet baby boy Thomas Hilt. Your contagious laugh, bright eyes, and sweet kisses will always be missed. Although you were with us for a short time your legacy lives on forever. You touched so many lives in your short six months and continue to do so after you are gone.  We have peace knowing that you are in Jesus' arms. We look forward to the day when our family is complete in heaven.
We Love you!
Dad, Mom, Renee' & Jonathan
Like a shepherd He will tend His flock, In His arm He will gather the lambs, and carry them in His bosom; He will gently lead the nursing ewes.   (Isaiah 40:11)
I have seen the love your family has for you poured out in tears of flowing grief, floating upwards in balloons of hope. Your memory always present. But you, little lamb, are present in the arms of our Shepherd, carried close to His heart. He has gathered you home where your family will be with you again and every tear will be wiped away.
Rita Hullinger