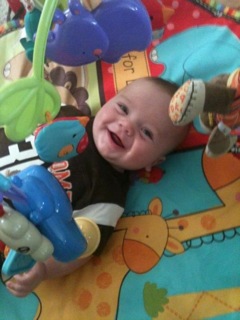 March 13, 2012 - July 31, 2012
"As long as I'm living, my baby you'll be"
To our precious angel Mikey, 
We were so lucky to have you in our lives for the short time that you were with us.  Everyone who got to hold you, kiss your chubby cheeks or get a glimpse of your precious smile was and is truly blessed to have had you in their life.  Words cannot express how much we miss you but we want  you to know that there will always be a place in our heart for you and we will love you forever. 
Love,
Mommy and Daddy