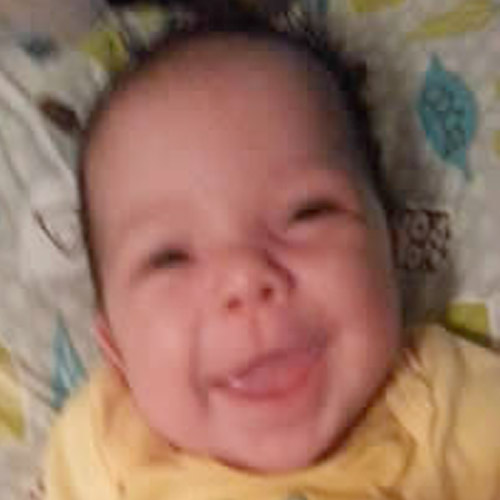 October 20, 2015 - December 5, 2015
To Mommy's Sweet Chicken Little,
Mommy loves you so much, baby I miss you so much. Bubby and Sissy indeed miss you to so much. You're always in our hearts, forever in our home. You will NEVER EVER BE FORGOTTEN.  I love you my soul. I can't wait to hold you in the sky's of heaven one day. Until then fly high beautiful. 
- LOVE MOMMY ♥
A child was born just the other day.
In every picture that you see she is smiling for you and me.
Maybe she knew she couldn't stay and with her sweet little smile she was trying to say.
" together we have just a moment or two, I wanted you to know that I love you."
Then, shortly after she arrived an Angel woke her from her sleep.
"Be very quiet child, don't make a peep, let all of your family stay asleep."
"A small gate in heaven is opening for you."
In a soft voice the child said "Angel what should I do."
The Angel smiled and said " on this night so dark and true, let me show you what love can do, your mother will miss that is true." 
Yet, what you leave behind will save another as small as you.
A gift of love that will give others hope for the upcoming day.
Then, the little girl smiled and spread her new found wings and she could hear the Angels sing.