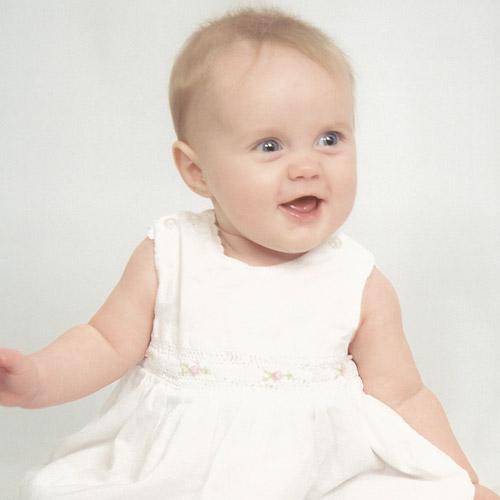 On October 20, 2005, Ella woke up early and we snuggled before starting the day. We ate breakfast together with her older sister and made funny faces at each other. I left for work when the sitter arrived. I never saw my beautiful, healthy, 9 month old daughter alive again. Later that same morning, she died of SIDS while she was sleeping. Just like thousands of other babies every year.
What if this didn't happen? Can you imagine? What if those babies went to sleep, but then woke up every day? Imagine the end to the sorrow! That is what we do here. We imagine a day when the Baby 1st Network no longer exists, because sudden infant death no longer takes our children. We work towards that goal every day.
There are no words to express our sorrow to those families touched by a sudden, unexpected infant death. What we can, and have been doing for thirty six years, is help them cope with that loss. We are here as support for those families. Your support of the Network is what I am asking for today. 
Our mission of support and education continues, but we need your help. The generosity of our donors has allowed us to accomplish so much! That is why we ask you to continue to champion our cause. Every week I talk to another mom or dad who has just lost a child. Every week, our resolve is strengthened. Be a part of stopping the unimaginable grief of losing a child. Our goal is not an easy one, but it is one we must reach. Your donation can be made in memory or in honor of a child you love. Please consider making a monthly contribution. We thank you so very much for your assistance and encouragement.
Sincerely,
Tracy Tucker President, Board of Directors
Baby 1st Network
If you would like an acknowlegement sent to the family, please provide their name and address in the "Note" section of the PayPal form.  Thank you.